This workshop is for the creatives, the craft lovers, and makers of any age who would like to make their making into a business and find out how to make money doing what you enjoy. 
It doesn't matter what stage of your making journey you're at -whether you're starting with an idea or are already in the thick of it – every participant will leave with tangible next steps for your 'making business'.
In the spirit of making, everyone makes the day, and as participants, you will be invited to contribute your own experiences and ideas. Bring some of your products if you want to get some input or feedback from the group.
Facilitators:  Johannes Moeller & Liz Huband:
Johannes is Co-Founder and Managing Director of Edventure Frome – A School for Community Enterprise. He will draw on his experience of supporting people to set up small 'making' businesses in Frome, with examples of what worked and what didn't.  
Liz is founder of Badger House Leather, she has successfully turned her passion into a business and  creates beautiful things from sustainable leather. She is committed to employing traditional saddlery skills in the development of contemporary design, using hand stitching techniques and keeping heritage craft skills alive and well.  She has a regular stall at the Frome Independent Market, a studio at Black Swan Arts and she teaches workshops in Frome and beyond.
What to Bring
Please bring a pen & paper, a packed lunch, and examples of the things you make if you have them.
Ticket Price:
This event is free to all ages and all UK residents, but booking is essential. We will ask you to complete some paperwork and feedback forms. If you have any questions at all, please feel free to call us on 07548 014066 (9am-1pm Mon – Fri). This course possible thanks to funding from Somerset Skills and Learning.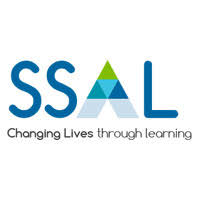 Feedback from past Edventure Short Courses:
"…It was run brilliantly and really well attended. As always there was a great mix of people of all ages, backgrounds and reasons for being there. The courses are always well-run, really interesting and accessible. I'm always amazed by the quality and experience of the teachers. I'm doing three courses at the moment – all brilliant". 
Anna
"Just spent 2 days learning what they do, why they do it and how they are inspiring other communities to take up the challenge too. Such fantastic course design, people skills and imagination! Engaging young adults, helping inspire entrepreneurship, building community! What's not to love?!" 
Ella
"Really inspiring, reinforcing and positive. Great presentation with pace and focus and enough humour to entertain too. Still thinking about it all and will keep doing so for a long time. Thanks for a lovely and helpful course!" 
Zainab
"Really interesting and rewarding morning. Will be looking out for other courses and the Hub space is amazing". 
Jane
"A breath of fresh air. The facilitator was knowledgeable, enthusiastic and action orientated but with plenty of interest in the needs and expectations of the group. A very motivating and worthwhile few hours!" 
Peter
"Loved it…gave me so much clarity on how to be more strategic! " 
Milda
"A truly supportive, inspiring & creative environment..!" 
Frances
Please note:
We use MailChimp as our marketing automation platform. By registering for this event your email will be added to Edventure Frome CIC's mailing list. We handle and process all personal data in accordance with the Data Protection Act 2018 . For further information please refer to our Privacy Policy.