According to Crunchbase the singular most likely reason for your start-up to fail is lack of market need – known as 'market fit'. So how do you know if your product is what the market wants?
We'll explore "product/market fit" – what it is, why it matters so much, how to know if you have it and the fastest way to find it if you don't.
Facilitator: Gavin Eddy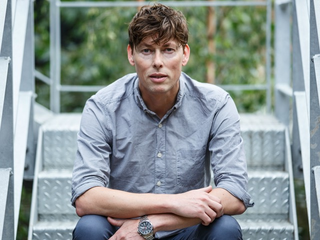 Gavin has an LLB (Hons) and an LLM (Hons) in Law from Bristol and University College London. He spent 13 years as a trader in Debt Capital Markets for investment banks Merrill Lynch and UBS and was one of UBS's youngest ever Managing Directors. During that time, he lived vicariously as an entrepreneur by investing in and mentoring start-ups. He moved to Frome in 2007 to start his own business.
Gavin is now the Founder and CEO of Forward Space a managed workspace company providing shared workspace to start-up and scale-up businesses. He is also the Founder and CEO of Coherent a software business which has developed software for managing workspace.
Gavin works closely with the University of Bath's entrepreneurship programme and is a former Set Squared Business Mentor of the Year. He continues to invest in early stage businesses and manages a portfolio of companies within the property, food & drink and technology sectors. He holds a number of Non-Executive Director positions in scale-up businesses.
He is probably best known in Frome as the founder of the Frome Independent Market.
He claims he no longer believes in good ideas, just good execution.


What to Bring
Please bring a pen & paper, a packed lunch.


Ticket Price:
This event is FREE to residents of the county of Somerset all ages. Our funding does not cover BANES, Bath and Bristol. For a full list of towns/postcodes that are eligible please click here. Booking is essential. We will ask you to complete some paperwork and feedback forms. If you have any questions at all, or if you do not live in the county of Somerset, please feel free to call us on 07548 014066 (9am-1pm Mon – Fri) or email [email protected]
This course is possible thanks to funding from Somerset Skills and Learning.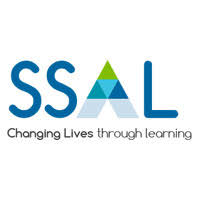 This is an Edventure Course with support from Frome Town Council.

Feedback from past Edventure Short Courses:
"…It was run brilliantly and really well attended. As always there was a great mix of people of all ages, backgrounds and reasons for being there. The courses are always well-run, really interesting and accessible. I'm always amazed by the quality and experience of the teachers. I'm doing three courses at the moment – all brilliant". 
Anna
"Just spent 2 days learning what they do, why they do it and how they are inspiring other communities to take up the challenge too. Such fantastic course design, people skills and imagination! Engaging young adults, helping inspire entrepreneurship, building community! What's not to love?!" 
Ella
"Really inspiring, reinforcing and positive. Great presentation with pace and focus and enough humour to entertain too. Still thinking about it all and will keep doing so for a long time. Thanks for a lovely and helpful course!" 
Zainab
"Really interesting and rewarding morning. Will be looking out for other courses and the Hub space is amazing". 
Jane
"A breath of fresh air. The facilitator was knowledgeable, enthusiastic and action orientated but with plenty of interest in the needs and expectations of the group. A very motivating and worthwhile few hours!" 
Peter
"Loved it…gave me so much clarity on how to be more strategic! " 
Milda
"A truly supportive, inspiring & creative environment..!" 
Frances
Please note:
We use MailChimp as our marketing automation platform. By registering for this event or joining the waitlist, your email will be added to Edventure Frome CIC's mailing list. We handle and process all personal data in accordance with the Data Protection Act 2018 . For further information please refer to our Privacy Policy.