Thanks to the likes of Sir David Attenborough and Great Thunberg, we all more aware than ever that we need to make some changes to how we live. But what we often forget is that we need to make changes to how we work too. Come along to this workshop to learn some really easy, simple sustainable(ish) swaps and switches you can make so that your business or group is part of the solution.
Facilitator: Jen Gale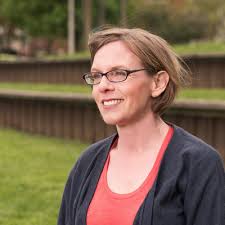 Jen is a sustainable living champion, ethical business coach and founder of Sustainable(ish) CIC. She is a firm believer in the power we all have to create positive impact, as individuals, and families at home, and as business owners.

Jen is the author of The Sustainable(ish) Living Guide, and works with individuals and families to help them to live more sustainably, as well as supporting ethical and social entrepreneurs to start up and grow their businesses so that they can make more good stuff happen.
Contributor: Johannes Moeller
Johannes is Co-Founder and Managing Director of Edventure Frome – A School for Community Enterprise. He will draw on his experience of starting-up community initiatives in Frome designed to contribute to a strong community, grow meaningful livelihoods and build a sustainable, zero-carbon economy that works for all. These include Edventure, The Welsh Mill Hub, SHARE – A Library of Things, Community Fridge: Frome, Remakery: Frome, Frome Wardrobe Collective…
Contributor: Anna Francis
Anna is Frome Town Council's Resilience Manager. Her role focuses on helping Frome households, organisations and businesses become more resilient, self-reliant and sustainable. She will share FTC's "Good Business Framework" and other support the council can give to organisations wishing to move towards becoming a thriving, sustainable One Planet community.
What to Bring
Please bring a pen & paper, a packed lunch.


Ticket Price:
This event is FREE to residents of the county of Somerset all ages. Our funding does not cover BANES, Bath and Bristol. For a full list of towns/postcodes that are eligible please click here. Booking is essential. We will ask you to complete some paperwork and feedback forms. If you have any questions at all, or if you do not live in the county of Somerset, please feel free to call us on 07548 014066 (9am-1pm Mon – Fri) or email [email protected]
This course is possible thanks to funding from Somerset Skills and Learning.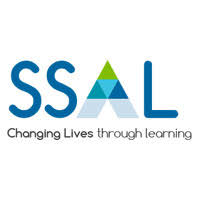 This is an Edventure Course with support from Frome Town Council.

Feedback from past Edventure Short Courses:
"…It was run brilliantly and really well attended. As always there was a great mix of people of all ages, backgrounds and reasons for being there. The courses are always well-run, really interesting and accessible. I'm always amazed by the quality and experience of the teachers. I'm doing three courses at the moment – all brilliant". 
Anna
"Just spent 2 days learning what they do, why they do it and how they are inspiring other communities to take up the challenge too. Such fantastic course design, people skills and imagination! Engaging young adults, helping inspire entrepreneurship, building community! What's not to love?!" 
Ella
"Really inspiring, reinforcing and positive. Great presentation with pace and focus and enough humour to entertain too. Still thinking about it all and will keep doing so for a long time. Thanks for a lovely and helpful course!" 
Zainab
"Really interesting and rewarding morning. Will be looking out for other courses and the Hub space is amazing". 
Jane
"A breath of fresh air. The facilitator was knowledgeable, enthusiastic and action orientated but with plenty of interest in the needs and expectations of the group. A very motivating and worthwhile few hours!" 
Peter
"Loved it…gave me so much clarity on how to be more strategic! " 
Milda
"A truly supportive, inspiring & creative environment..!" 
Frances
Please note:
We use MailChimp as our marketing automation platform. By registering for this event or joining the waitlist, your email will be added to Edventure Frome CIC's mailing list. We handle and process all personal data in accordance with the Data Protection Act 2018 . For further information please refer to our Privacy Policy.